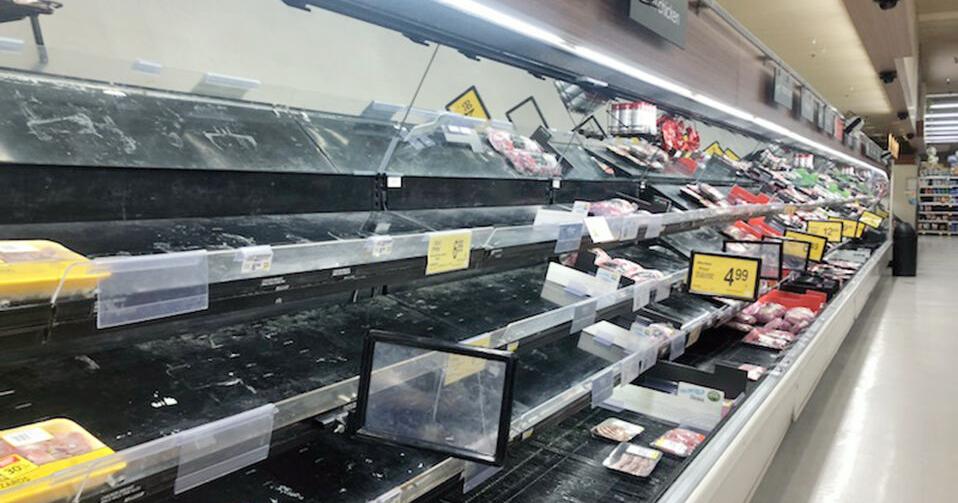 Cruise ship travelers are choosing Alaska as a summer destination over international travel.
Gov. Mike Dunleavy is forming a task force to address food shortages in stores and grow farm production in state. (Wild-caught halibut is one Alaska food source in greater supply.)
And Alaska's U.S. senators push for a belated ban on Russian seafood, as Congress considers sanctions against Ukraine.
There's more news in "Five Things to Know."
Cruising to tourism recovery
A cruise line official says that Royal Caribbean is flush with bookings to Alaska this summer.
"We're looking at 2022 to be our biggest and best Alaska season yet. We have the most ships deployed to Alaska than we've ever had in our history," Josh Carroll, Royal Caribbean Group's vice president, said at a press conference.
Carroll described Alaska vacation travel as "a shining star" in cruise ship bookings at Royal Caribbean Group.
Carroll noted that many vacationers are avoiding international destinations because of Covid.
The wide open spaces of the Last Frontier are appealing as the nation recovers from the virus and its mutations. "We can absolutely fill our ships. Guests want to be there," he said.
Securing Alaska's food supply
With empty grocery store shelves common across Alaska, a new task force to address food supplies was announced by the governor's office.
Supply chain shortages are happening across the U.S. But disruptions of food and other essential goods to Alaska is a more urgent problem.
Alaska gets 95% of its groceries and food supplies from out of state, at a cost of $2 billion a year, according to Gov. Mike Dunleavy's office.
A new 18-member governor's task force will come up with recommendations on growing food production and harvesting in Alaska.
"One of the lessons the pandemic taught us is how vulnerable Alaska could be if the regularly scheduled shipments of food shipped up from Seattle were to suddenly stop — even a few days," Dunleavy said.
Seafood embargo or red herring?
After eight years of a Russian embargo on U.S. seafood, Congress may be poised to impose its own ban on Russian seafood products.
U.S. Sens. Dan Sullivan and Lisa Murkowski have introduced legislation to stop imports of Russian seafood products. The restriction is a (belated) response to Russia's prohibition on U.S. seafood products since 2014.
Murkowski said that as lawmakers develop sanctions to deter a Russian invasion of Ukraine, it's important to consider Russian seafood supplies to the U.S.
"I'm hopeful that after years of pushing this issue, this Congress and the Biden administration will finally agree to equalize the treatment of Alaska's world-class seafood," Murkowski said.
Sullivan agreed that Congress' interest in Russian sanctions offers "a window of opportunity to correct this unacceptable trade imbalance."
Sullivan noted that the value of Russian seafood imports to the U.S. has increased by 173 percent since 2013.
"Most Americans would be astounded to learn that Russia has unfettered access to sell its seafood in the United States at the same time America's fishermen and seafood processors have zero access to the Russian market," Sullivan said.
Wild-caught Alaska halibut 
An increase in halibut stocks in Alaska waters will yield a larger bounty for commercial and recreational anglers.
The International Pacific Halibut Commission voted to increase catch limits in every Alaska region. But the catch limits off of California, Oregon and Washington will stay the same.
The new limit on halibut was set at 41.2 million pounds after researchers at the commission reported that stocks were rebounding after five years of declines.
The largest increase covers the western Gulf of Alaska, which rose from 3.1 million to 3.9 million pounds, or by roughy 25%. The figures represent both recreational and commercial fishing.
Halibut stocks have been on a decline, but scientists are reporting a trend of more younger fish in Alaska waters.
While halibut does not have the marquee status of salmon, the fish is popular with consumers for its white, flaky meat. Wild Alaska halibut are large fish and weigh up to 500 pounds. They swim near the deep ocean floor in Alaska's inlets.
University of Alaska leadership
The Alaska Board of Regents will meet next week to vote on a motion to make Pat Pitney president of the University of Alaska. Pitney has been serving for two years as the interim president.
In advance of the meeting, the public is offered the opportunity to talk directly with regents. "The public testimony session provides the university community and all Alaskans the opportunity to talk directly with regents," according to the university.
On Friday, the board of regents will hold a special governance committee meeting on the next UA president. The meeting is to gather feedback and comments from faculty, staff, and student leaders on the motion to appoint Pitney the permanent university president.
https://www.newsminer.com/news/local_news/5-things-to-know-in-alaska-politics-royal-flush-food-security-and-a-russian-embargo/article_b3718894-8ba3-11ec-bbaf-7fb98c2373dd.html