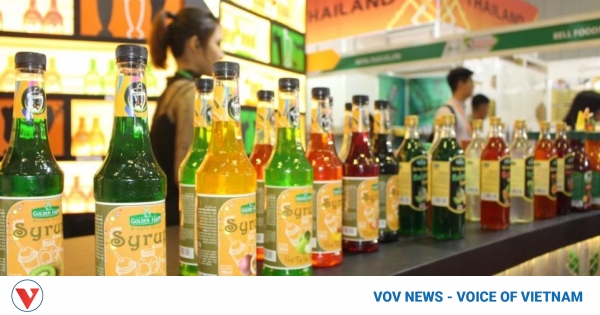 This point of view was put forward in a training programme aimed at improving the trade promotion skills of the food and beverage industry in the US market, which was organised on April 27 in Ho Chi Minh City by the Trade Promotion Agency (Vietrade) under the Ministry of Industry and Trade.
In her remarks at the event, Bui Thi Thanh An, deputy head of Vietrade, said that the local beverage and food export industry, along with agricultural products and processed food, are highly reputable in the world market. Currently, frozen processed agricultural products, such as honey, coffee, as well as some fresh fruit, have seen strong exports to the US.
Currently, the nation represents the eighth largest export market for US food and agricultural products, while the US is the country's largest export market, with bilateral agricultural trade doubling from US$4 billion in 2011 to US$9 billion in 2021.
However, as well as enduring difficulties in increasing domestic production capacity, local products also face strict technical requirements in the US, mainly due to Vietnamese enterprises not yet having a comprehensive approach. In addition, they lack a thorough understanding of regulations on food and pharmaceutical safety when importing, as well as processes and procedures for entry into this fastidious market.
Tran Trong Hai, a representative of Ho Chi Minh Consulting Co., Ltd., shared the problem that Vietnamese food and beverage products often face when trying to meet the residue standards set out by the US market. Indeed, the US market always imposes very high requirements under the terms of the International Organization for Standardization (ISO).
Furthermore, each state typically has a separate standard that exporters must learn carefully, he emphasized.
According to Nguyen Thien Phuc, sales and operations director of Innovative Hub Vietnam, the food and beverage e-commerce market is at an early stage and is currently undergoing rapid development. This comes as last year saw the US market's revenue reach US$339.7 billion, with the figure expected to hit US$468.3 billion by 2025.
In relation to the US market, the market growth share for the online grocery and food industry soared by 12.5% in 2021, with a promising future ahead as the sector is expected to boom at a growth rate of 21.5% in 2025.
Grocery sales in this market stood at US$34.42 billion in 2020, with projections that they will reach US$59.5 billion in 2023.
Vietnamese businesses will therefore have an opportunity to approach more than 300 million international customers, increase exports, and develop global brands by making good use of online sales.
As a means of supporting firms in accessing market information, An stated that besides online trading activities, the Vietrade will resume direct trade promotion activities with the US market in the future by joining the international food fair – Private Label Show (PLMA).
"With a range of activities to support business capacity and boost trade links, we hope that our food and beverage industry in the 332 million market will see growth in the near future," An added.

https://english.vov.vn/en/economy/food-and-beverage-industry-seeks-export-opportunities-to-us-market-post940081.vov